Little Vine Vineyards
665 N Hulett Rd | Villa Rica, GA 30180 | 770.851.4454
---
Red
---
LeNoir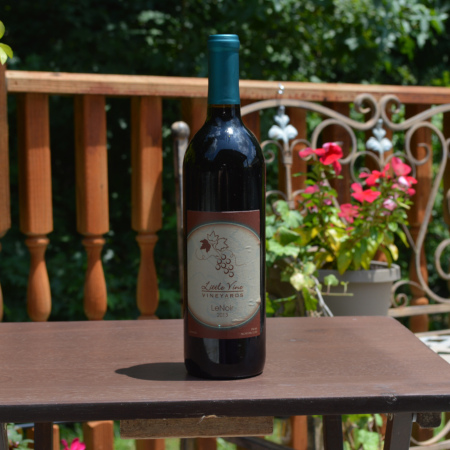 Dry
Otherwise known as Savannah's Heritage grape, it brings jam-like flavors of dried cherries and molasses to the table with hints of toasted vanilla.
Glass $8
Bottle $25
---
Norton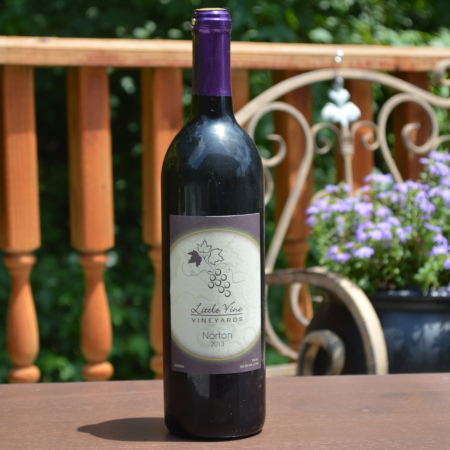 Dry
This native Virginia grape has a distinctive dark flavor unlike other wines, but the earthy and bold flavors of coffee and plums keeps you coming back for more.
Glass $8
Bottle $25
---
Three L's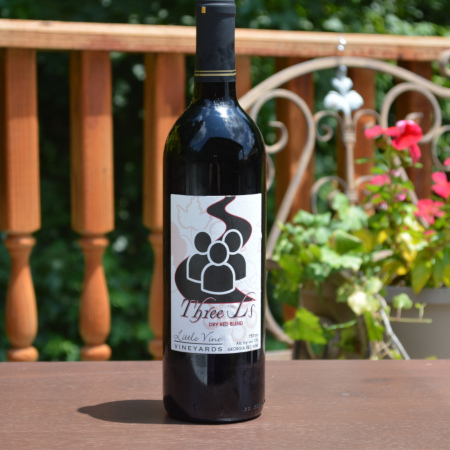 Dry
Named after the owner's three grandsons (Lincoln, Lennox, Layton), this blend of LeNoir and Norton grapes reflect the best qualities of each grape with hints of bittersweet chocolate and toasted vanilla.
Glass $8
Bottle $25
---
Red Dirt Road Red Blend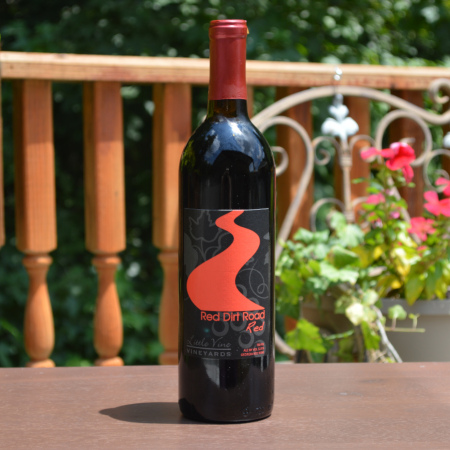 Off-Dry
This original Little Vine Vineyards blend has a known reputation for being the best. By blending LeNoir and Norton grapes with just a touch of sugar, drinkers get a smooth, bold taste of blackberries and dark cherries.
Glass $8
Bottle $25
---
Fruit, Dessert, and Port
---
Midnight Blue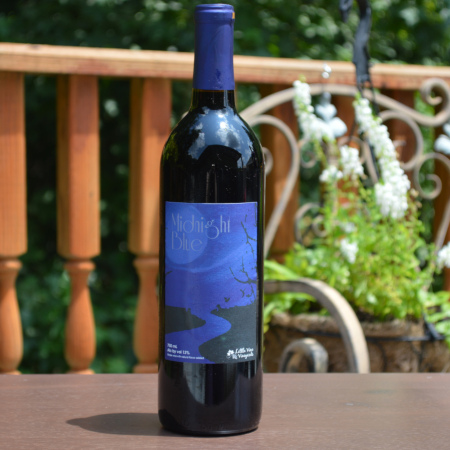 Off-Dry
This blend of Norton and blueberry brings a finesse to the blueberry wine world. While not too sweet nor too dry, this juicy wine will not leave you feeling blue.
Glass $8.5
Bottle $26
---
Sophia's Sweet LeNoir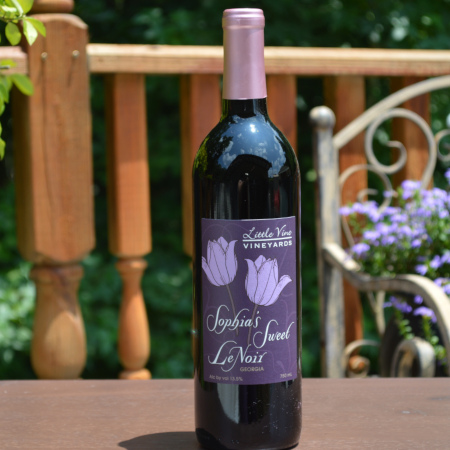 Sweet
Named after one of the owner's granddaughters, this dessert wine showcases the complex flavors of dark cherries and vanilla of the LeNoir grape, but has a sweetness of a fine Muscadine wine.
Glass $8
Bottle $25
---
Savannah Seaport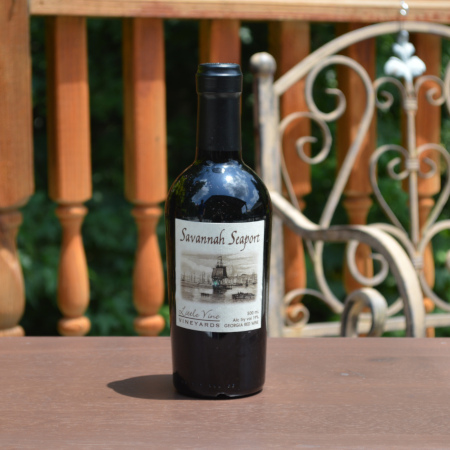 Sweet
An ode to the return of the LeNoir grape to Georgia, this rich wine has predominately red currant flavors with notes of blackberry.
Glass $9
Bottle $30
---
Tastings
---
Wine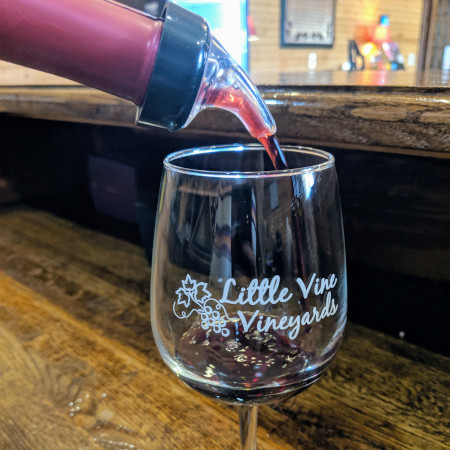 10 Wines $14; Single Wine $1.50
---
Craft Beers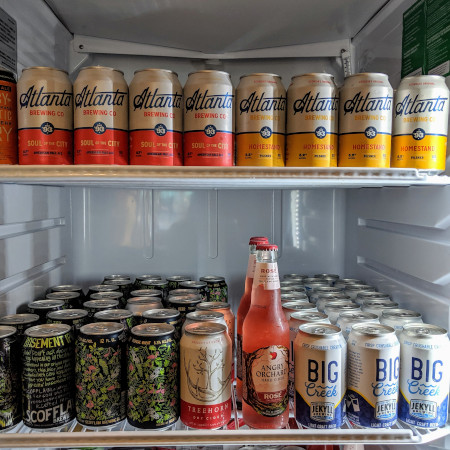 Single Beer $4.50 - $6.00